Just like we have lots of people who wants to see memes daily, some meme lovers would are struggling to upload their memes somewhere, and the best part is, a platform where other meme lovers can relate and communicate with each other about these memes.
On MemesNG, Uploading memes happens in less than 3 steps, the sweet part is, You get paid for uploading memes.
HOW TO UPLOAD MEMES ON MEMESNG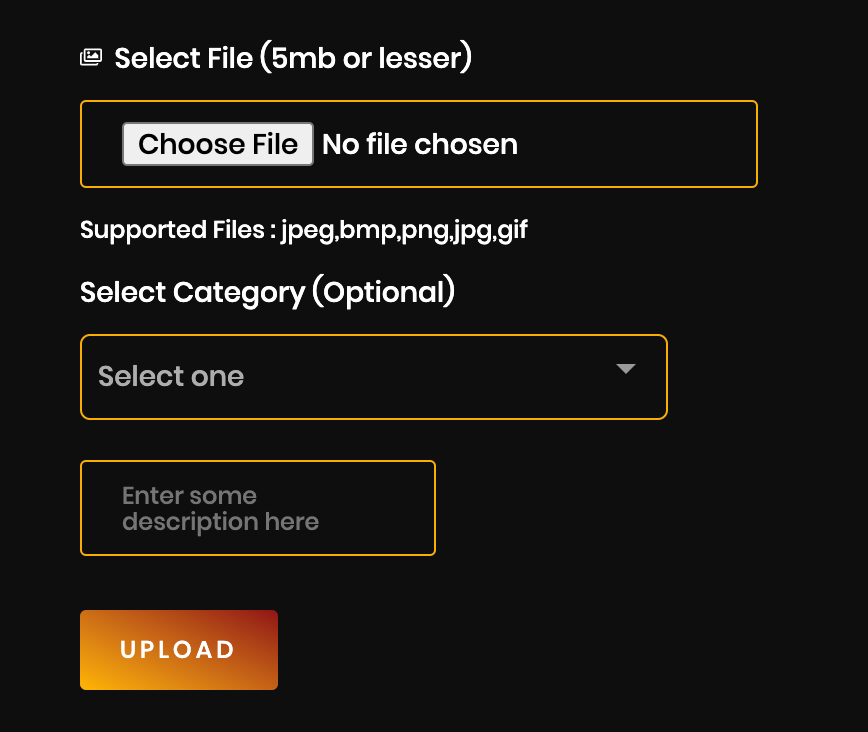 Select the file: (All image file extension allowed)
Select a category that fits your meme
Describe the meme, so people could relate with it.
Then Upload.
WHY CAN'T I SEE MY UPLOADED MEMES YET?
All uploads has to go through the Meme Collector, who verifies to see it does not break our Upload Rules.
When the memes are approved, you would then be rewarded, but if deleted, you will get no reward.