There has been speculation that Magu, EFCC boss or Acting chairman, was arrested by the Department of state service, The DSS.
Twitter, was fire, as usual, here are all the funny memes about Magu being arrested by the DSS!
We at MEMESNG says, hustle oo, make you make legit money wen dem no go dey call you to panel, better logon to MEMESNG platform, register, upload or view memes and get paid twice a month.
Zero investigation, legit money for what you worked for.
1. Is this Karma? or Hushpuppi is just talking
Few days after Hushpuppi's arrest, here comes the Chief of EFCC? has Hushpuppi started talking yet?
2. Think about it! An Incorruptible, arrested for corruption?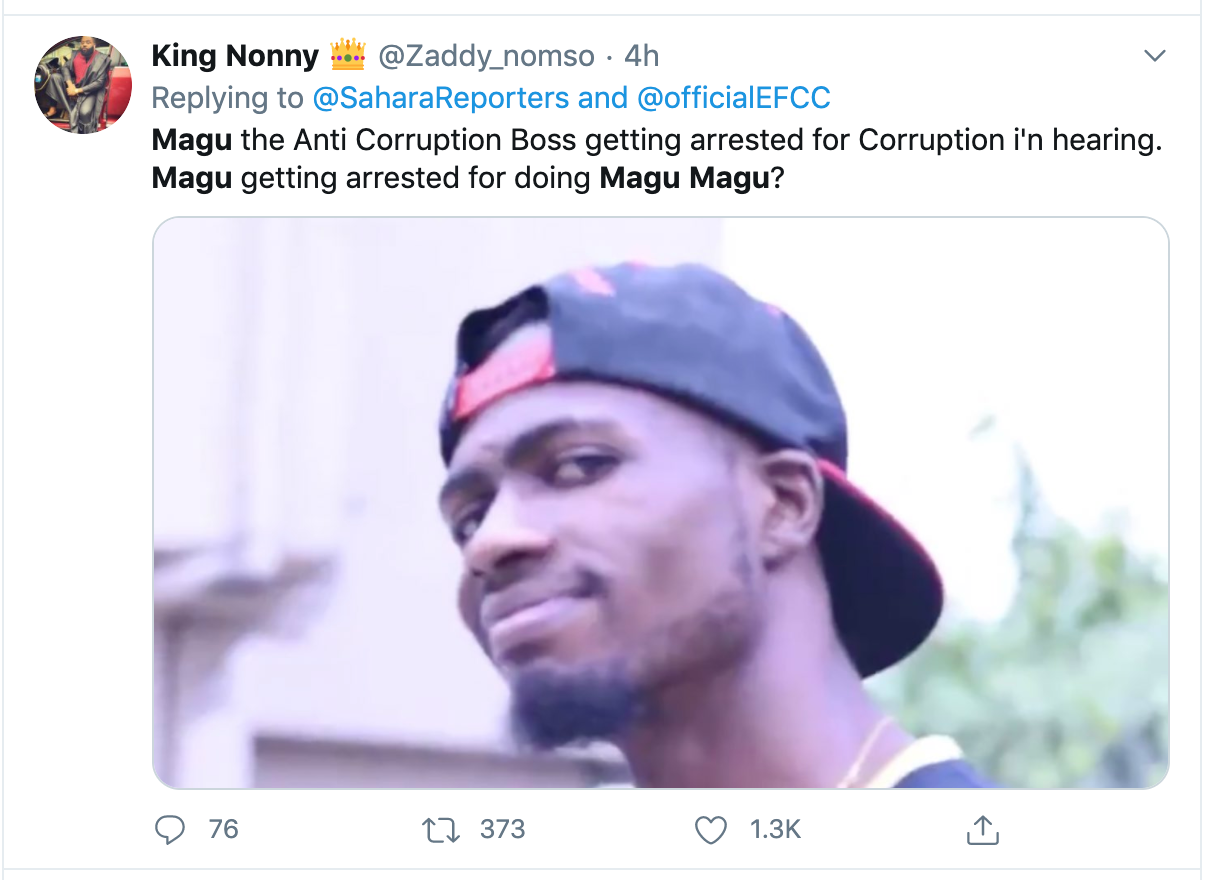 The face you make when you here a saint, was called to panel!
3. The only Lawyer that can save Magu Right now!
4. The Board of Embarrasment
When the profiler is being profile..
5. If Dubai police had Handed Hushpuppi over to Magu & EFCC
6. In Kizz daniel's voice, "Pack your load and GO"
7. When you carefully waiting for the Plot twist
8. Double Faced Hammer
In davido's voice "Magu Magu Magu, malofa, Mafa Mafa Mafa Malogu"
9. Other Politicians who have been in this position
..they be like, Magu would be out in no time
Do you think it was Right to arrest Magu?

Being the chief and head of anti-corruption in Nigeria, do you think it was right to have arrested Magu?

Corruption is everywhere, but not on MEMESNG platform because we pay everyone twice a month for viewing memes and even x4 for uploading memes, check it out now

Yes, We all are thief in this country

This country "have" weak me